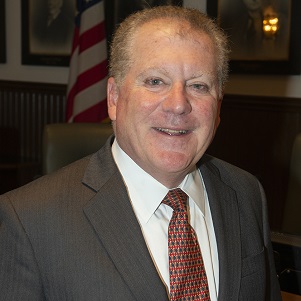 Managing Partner
George Pandaleon serves as Managing Partner at VentureDNA.

He most recently was Founder and President of Inland Institutional Capital, LLC, an institutional real estate investment management firm. Prior to his sixteen years at Inland, George was a senior executive at CMD Realty Investors, Allstate Insurance, and LaSalle Investment Management (now JLL). George is a former board member and Treasurer of the National Association of Real Estate Investment Managers. He was also an active member of the Pension Real Estate Association, the International Council of Shopping Centers, and the Urban Land Institute. He currently serves on the Advisory Board of the James A. Graaskamp Center for Real Estate at the University of Wisconsin, Madison.

George earned his MBA from Northwestern University's Kellogg School of Management, and his BA from Kenyon College.

George recently finished two terms as Mayor of Lake Forest, Illinois having served in leadership roles in city government for more than 30 years. He Chaired the Zoning Board of Appeals and the Plan Commission, and Chaired the interim board that restructured Gorton Community Center in 2010. From 2011-2017 he was Second Ward Alderman and Chair of the City Council Finance Committee. In 2018, he received the Lawrence J. Temple Community Service Award, the City's highest citizen honor.

George served briefly on the Lake Forest Open Lands Association (LFOLA) Board of Governors before being elected Mayor of Lake Forest, an office he held from May of 2019 through April of 2023. Having reached his Mayoral term limit, George has rejoined the LFOLA Board.

George's understanding of the appropriate intersection between personal relationships, real estate investment philosophies and corporate operations is invaluable. His extensive experience and business contacts, combined with those of VentureDNA, create a solid platform to position opportunities for growth and success.

George and his wife Peggy raised their three grown children and have proudly called Lake Forest home for the last 35 years.