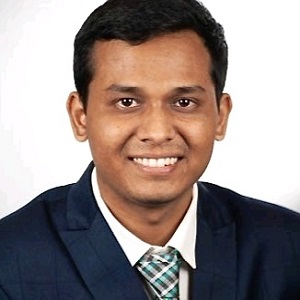 Summer Associate
Suyog joins VentureDNA as Summer Associate, working directing with senior management providing important data insight as a lead Financial Analyst. Suyog will research and analyze financial information to help companies in the VentureDNA portfolio make important strategic business decisions.

As a CFA Level 1 Candidate, Suyog will collect and analyze data on opportunities and startups in Chicago. He will create data visualizations and reports to track trends and identify opportunities for VentureDNA Additionally, Suyog will present findings to senior management and stakeholders, while assisting with research projects on venture capital and entrepreneurship.

Prior to VentureDNA, Suyog worked as Data Analyst at Chicago Blend, as well as at Hiten Technologies in Pune, Maharashtra, India. Suyog is a student at Illinois Tech Stuart School of Business where he will receive his Master of Science in Finance. He received his Bachelor of Engineering at the prestigious Rashtrasant Tukadoji Maharaj Nagpur University, in Nagpur India.