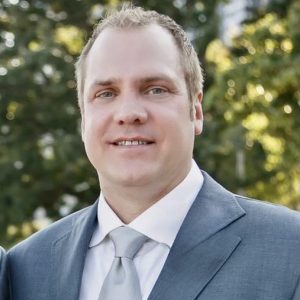 Dr. Steven Hodges, MD. FACEP
Chief Medical Officer at VentureDNA
Dr. Steven Hodges, MD, FACEP is Chief Medical Officer at VentureDNA and Emergency Medicine Specialist in Lake Forest, IL. Dr. Hodges brings over 23 years of experience in the medical field. He is affiliated with medical facilities Northwestern Medicine Lake Forest Hospital, Northwestern Memorial Hospital in Chicago and with Eisenhower Medical Center in Palm Springs, CA.

Dr. Hodges deep experience with medical technology and innovation, allowed him to serve on the technology leadership team for Northwestern Medicine where Steve helps lead the implementation of the EPIC electronic medical record system for the Northwestern system of hospitals and clinics. The integration included better outcomes for managed care by helping physicians take ownership with improving their workflows. These efficiencies lead to significant cost savings and meaningful outcomes for patients and the bottom line.

Steve's understanding of the appropriate intersection between personal relationships, medical innovation and corporate interests with healthcare organizations across the country is invaluable. His extensive experience and business contacts, combined with those of VentureDNA, create a solid platform to position young diverse medical technology companies for the next stage of growth and success.

Dr. Hodges graduated from University of Kansas / School of Medicine medical school in 1998 and finished his residency at Northwestern in 2002. Steve, his wife and their child live in the Northern Suburbs of Chicago.