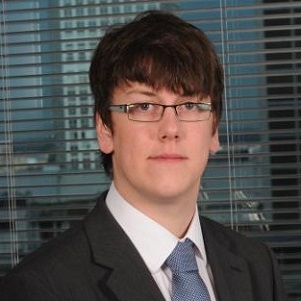 Administrative Partner
Christopher Morton serves as Administrative Partner at VentureDNA, working directly with Founder and Managing Partner, Stewart Dixon.

Chris has exceptional technical skills and a proven talent for aligning global business strategy with established and emerging sales, operations, and IT management to achieve maximum operational impact with minimum resource expenditure. He works closely with members of the VentureDNA leadership team, providing administrative support and oversight to project goals.

Prior to VentureDNA, Chris served as Head of Operations for Global Securities Class Actions at Broadridge Financial Solutions in New York. At the firm, Chris developed strategy initiatives with senior leadership to drive the direction and vision of the company's service offerings. Chris also provided asset servicing for a wide range of banks, brokers, custodians, and major institutional investors which generated millions of dollars in new revenue for the firm.

In 2023, Chris completed a Google Data Analytics Certificate. This accreditation allows Chris to provide in-depth data analysis and modeling for the portfolio of companies at VentureDNA. Chris also attended the Kellogg School of Management at Northwestern University as part of a prestigious scholarship program awarded by UK Trade and Investment where he obtained certification in International Business Development, Growth, and Leadership.

On July 10, 2015, Chris was appointed to the Most Venerable Order of the Hospital of Saint John of Jerusalem by Her Majesty Queen Elizabeth in recognition of a lifelong and exceptional commitment to charitable works.

Chris is a graduate of Loughborough University in the United Kingdom where he studied Electronic & Computer Systems Engineering.

Chris's extensive international experience and diverse network of business contacts, combined with those of VentureDNA, create a solid platform to position opportunities for growth and success.